双语热点:从火星、月球到元宇宙 马斯克打造的"科幻世界"******
马斯克曾公开表示,人类生活在所谓真实世界的概率只有十亿分之一。换句话说,他认为人类极大概率生活在模拟世界当中。不过,马斯克似乎并未急于打破这种束缚,而是在以火星、月球以及元宇宙等为核心,构建属于自己的科幻世界,并将我们所有人都困于其中。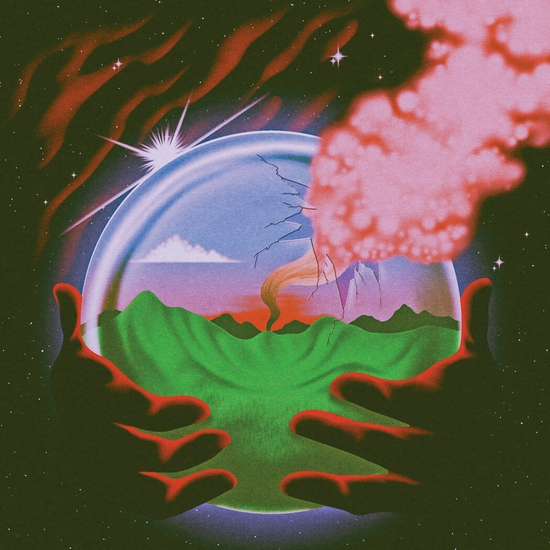 Elon Musk Is Building a Sci-Fi World, and the Rest of Us Are Trapped in It
The last week of October, Bill Gates (net worth: $138 billion) celebrated his 66th birthday in a cove off the coast of Turkey, ferrying guests from his rented yacht to a beach resort by private helicopter. Guests, according to local reports, included Jeff Bezos (net worth: $197 billion), who after the party flew back to his own yacht, not to be confused with the "superyacht" he is building at a cost of more than $500 million.
10月的最后一周,比尔·盖茨(净资产:1380亿美元)在土耳其海岸一个小海湾庆祝66岁生日,用私人直升机将客人从他租来的游艇送到一个海滩度假村。宾客包括杰夫·贝佐斯(净资产1970亿美元),派对结束后,他坐飞机回了自己的游艇,不过别弄混了,这还不是他正在建造的那艘价值超5亿美元的"超级游艇"。
The world's richest person, Elon Musk (net worth: $317 billion), did not attend. He was most likely in Texas, where his company SpaceX was preparing for a rocket launch. Mark Zuckerberg (net worth: $119 billion) wasn't there, either, but the day after Mr. Gates's party, he announced his plan for the metaverse, a virtual reality where, wearing a headset and gear that closes out the actual world, you can spend your day as an avatar doing things like going to parties on remote Aegean islands or boarding a yacht or flying in a rocket, as if you were obscenely rich.
世界首富伊隆·马斯克(净资产3170亿美元)没有出席。他很可能在得克萨斯州,他的公司SpaceX正在那里准备火箭发射。马克·扎克伯格(净资产:1190亿美元)没有出席,不过盖茨的聚会后的第二天,他宣布了他的元宇宙计划,这是一种虚拟现实,戴上耳机和装备,你就可以不理会现实世界,成为一个虚拟化身,花上一整天去做一些事,比如去遥远的爱琴海岛屿参加聚会,或者登上游艇、乘坐火箭飞行,就好像你是巨富一样。
The metaverse is at once an illustration of and a distraction from a broader and more troubling turn in the history of capitalism. The world's techno-billionaires are forging a new kind of capitalism: Muskism. Mr. Musk, who likes to troll his rivals, mocked Mr. Zuckerberg's metaverse. But from missions to Mars and the moon to the metaverse, it's all Muskism: extreme, extraterrestrial capitalism, where stock prices are driven less by earnings than by fantasies from science fiction.
元宇宙呈现了资本主义史在更广泛层面的一场愈发令人不安的转折,同时也是对它的一种干扰。世界上的科技亿万富翁们正在打造一种新的资本主义:马斯克主义。喜欢挖苦竞争对手的马斯克嘲笑了扎克伯格的元宇宙。但是从火星、月球到元宇宙,都是马斯克主义:极端的、外星的资本主义,在这一体系下,股票价格与其说是由收益驱动,不如说是由科幻小说的幻想驱动。
Metaverse, the term, comes from a 1992 science fiction novel by Neal Stephenson, but the idea is much older. There's a version of it, the holodeck, in the "Star Trek" franchise, which Mr. Bezos was obsessed with as a kid; last month, he sent William Shatner, the actor who played Captain Kirk in the original series, into space. Billionaires, having read stories of world-building as boys, are now rich enough, as men, to build worlds. The rest of us are trapped in them.
"元宇宙"这个词来自尼尔·史蒂芬森1992年的科幻小说,但是这个概念早已存在。在贝佐斯儿时迷恋的《星际迷航》(Star Trek)系列里的全像甲板就是它的一个版本;上个月,他把该系列中饰演柯克船长的演员威廉·夏特纳送入太空。亿万富翁们小时候读过那些建造世界的故事,现在长大成人的他们已经足够富有,于是就成了建造世界的人。其他人则被困在这些世界里。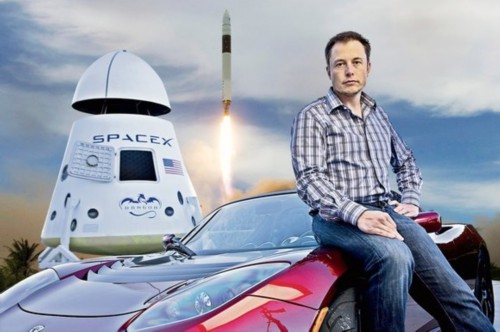 Weirdly, Muskism, an extravagant form of capitalism, is inspired by stories that indict … capitalism. At Amazon Studios, Mr. Bezos tried to make a TV adaptation of the Culture space opera series, by the Scottish writer Iain Banks ("a huge personal favorite"); Mr. Zuckerberg put a volume of it on a list of books he thinks everyone should read; and Mr. Musk once tweeted, "If you must know, I am a utopian anarchist of the kind best described by Iain Banks."
奇怪的是,马斯克主义作为一种奢侈的资本主义形式,其灵感却来自于……控诉资本主义的故事。在亚马逊工作室,贝佐斯想把苏格兰作家伊恩·班克斯("是我个人的最爱")的《文化》太空歌剧系列改编成电视剧;扎克伯格把该系列其中的一卷列入了他给所有人的推荐必读书单;马斯克曾发推说,"非要说的话,我是伊恩·班克斯最擅长描述的那种乌托邦无政府主义者。"
Admittedly, it's possible these men's sci-fi fandom is so much tech-bro-PR blather, but these are very smart people and you do get the sense they've actually read these books. (Mr. Gates, a philanthropist, isn't much involved in all this. "I'm not a Mars person," he said last winter. He read a lot of science fiction as a kid but has mostly left it behind, and, full disclosure, he once put a book of mine on a list of gift books for the holidays, so I'm in no position to question the man's taste.) Muskism, it seems, involves misreading.
不可否认,这些人对科幻的迷恋可能都是那种"技术男"的公关废话,但他们都是非常聪明的人,你能感觉到他们确实读过这些书。(盖茨是一位慈善家,他没有过多参与这一切。"我不是火星人,"他去年冬天说。他小时候读过很多科幻小说,但是现在已经大体上抛在一边了。坦白说,他曾经把我的一本书列在圣诞礼物书单上,所以我没资格质疑他的品味。)马斯克主义似乎包含了许多误读。
Muskism has origins in Silicon Valley of the 1990s, when Mr. Musk dropped out of a Ph.D. program at Stanford to start his first company and then his second, X.com. As the gap between the rich and the poor grew wider and wider, the claims of Silicon Valley start-ups became more and more grandiose. Google opened an R&D division called X, whose aim is "to solve some of the world's hardest problems."
马斯克主义起源于1990年代的硅谷,当时马斯克从斯坦福大学的博士项目中退学,创办了自己的第一家公司,然后是第二家公司X.com。随着贫富差距越来越大,硅谷初创企业的主张也变得越来越宏大。谷歌开设了一个名为X的研发部门,其目标是"解决一些世界上最棘手的问题"。
Tech companies started talking about their mission, and their mission was always magnificently inflated: transforming the future of work, connecting all of humanity, making the world a better place, saving the entire planet. Muskism is a capitalism in which companies worry — very publicly, and quite feverishly — about all manner of world-ending disasters, about the all-too-real catastrophe of climate change, but more often about mysterious "existential risks," or x-risks, including the extinction of humanity, from which only techno-billionaires, apparently, can save us.
科技公司开始谈论他们的使命,而他们的使命总是被夸大:改变工作的未来、连接全人类、让世界变得更美好、拯救整个星球。马斯克主义是一种资本主义,在这种资本主义里,公司非常公开地、相当狂热地担心各种形式的世界末日灾难。他们担心气候变化的真实灾难,但是更常担心神秘的"生存风险",或X风险,包括人类的灭绝,显然只有科技企业亿万富翁才能将我们从中拯救出来。
But Muskism has earlier origins, too, including in Mr. Musk's own biography. Much of Muskism is descended from the technocracy movement that flourished in North America in the 1930s and that had as a leader Mr. Musk's grandfather Joshua N. Haldeman. Like Muskism, technocracy took its inspiration from science fiction and rested on the conviction that technology and engineering can solve all political, social and economic problems. Technocrats, as they called themselves, didn't trust democracy or politicians, capitalism or currency. Also, they objected to personal names: One technocrat was introduced at a rally as "1x1809x56." Elon Musk's youngest son is named X Æ A-12.
但马斯克主义也有更早的起源,包括在马斯克自己的传记里。马斯克主义在很大程度上源自1930年代在北美盛行的技术官僚运动,马斯克的外祖父约书亚·N·霍尔德曼曾是该运动的领袖。与马斯克主义一样,技术官僚主义也从科幻小说中获得灵感,并建立在这样一种信念之上:技术和工程可以解决所有的政治、社会和经济问题。他们自称技术官僚,不相信民主或政治家、资本主义或货币。此外,他们还反对使用个人姓名:一名技术官僚在一次集会上被介绍为"1x1809x56"。伊隆·马斯克的小儿子名叫X Æ A-12。
As a teenager, he read Douglas Adams's "The Hitchhiker's Guide to the Galaxy"; he plans to name the first SpaceX rocket to Mars after the crucial spaceship in the story, the Heart of Gold.
十几岁时,他读了道格拉斯·亚当斯的《银河系漫游指南》(The Hitchhiker's Guide to the Galaxy)。他打算以故事中至关重要的宇宙飞船"黄金之心"为SpaceX的第一枚火星火箭命名。
"Hitchhiker's Guide" doesn't have a metaverse, but it does have a planet called Magrathea, whose inhabitants build an enormous computer to ask it a question about "life, the universe and everything." After millions of years, it answers, "Forty-two." Mr. Musk says that the book taught him that "if you can properly phrase the question, then the answer is the easy part."
《银河系漫游指南》里没有元宇宙,但有一颗叫做曼格拉西亚(Magrathea)的行星,那里的居民建造了一台巨大的计算机,然后向它提出一个关于"生命、宇宙和一切"的问题。几百万年后,它回答:"42。"马斯克说,这本书教会了他,"如果你能恰当地表达问题,那么答案就很简单。"
Adams wrote "Hitchhiker's Guide" in 1977. It takes particular aim at the mega-rich, with their privately owned rockets, establishing colonies on other planets. "For these extremely rich merchants, life eventually became rather dull, and it seemed that none of the worlds they settled on was entirely satisfactory," the narrator says. "Either the climate wasn't quite right in the later part of the afternoon or the day was half an hour too long or the sea was just the wrong shade of pink. And thus were created the conditions for a staggering new form of industry: custom-made, luxury planet building."
亚当斯在1977年写了《银河系漫游指南》。作品尤其针对的是那些极富之人,他们拥有自己的火箭,在别的星球建立殖民地。"对这些富可敌国的商人来说,生活终归是相当乏味的,他们曾在那么多地方住下来,却没有哪里能让他们完全满意,"旁白说。"要么是入夜前一段时间的气候不太合适,要么是白昼多了那么半个小时,要么大海的粉色是错误的粉色。于是就有了一种全新的产业形式:奢华星球定制服务。"
This would appear to be exactly what Mr. Bezos and Mr. Musk are up to, with their plans for the moon and Mars, annexing the planets if they could.
这似乎正是贝索斯和马斯克的登月计划和火星计划的目的所在,如果可能的话,他们也可能会吞并这两个天体。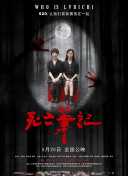 China's civil aviation industry to push forward green transition******
BEIJING, Nov. 11 (Xinhua) -- China's civil aviation industry will push forward the green transition to ensure the industry's sustainable and healthy development, according to the Civil Aviation Administration of China (CAAC).。
The 14th Five-Year Plan period (2021-2025) is key for the civil aviation industry to upgrade from energy conservation and emission reduction to green and low-carbon development, the CAAC said.。
Civil aviation authorities will take carbon reduction as the key to promoting the industry's sustainable development in intelligent, low-carbon energy and cleaner emission manner.。
The CAAC will issue the 14th Five-Year development plan and a specialized green-development plan to promote green and low-carbon development of the industry for the 2021-2025 period. Enditem。
【彩票app-首页👉👉十年信誉大平台,点击进入👉👉 打造国内最专业最具信赖的彩票平台,为您提供彩票app-首页用户登录全网最精准计划软件,APP下载登陆,强大的竞彩网上推荐!!】
Morata's late goal books Spain's ticket to World Cup finals******
MADRID, Nov. 14 (Xinhua) -- Alvaro Morata's 87th-minute goal assured Spain's place in the World Cup finals in Qatar at the end of 2022 as Spain beat Sweden 1-0 in the Estadio de la Cartuja on Sunday night.。
The goal calmed Spanish nerves at the end of a match where once again they controlled the ball but left their rivals with a chance of springing a surprise until the closing moments.。
It was also a sweet moment for the striker who had been booed by a section of the fans after missing chances in the 0-0 draw between the same teams on the same ground in this summer's European Championships.。
Spain coach Luis Enrique made six changes to the team that won 1-0 in Greece on Thursday, with defenders Pau Torres, Jordi Alba, Cesar Azpilicueta coming into the team along with Sergio Busquets, Dani Olmo and Carlos Solar.。
Despite only needing a draw to qualify directly for Qatar, Spain started aggressively and looked to take the game to the Swedes with Pablo Sarabia going close, while at the other end Emil Forsberg fired just wide after being given space to run at the Spanish defense.。
As usual Spain controlled most of the ball, but (as usual) failed to turn possession into chances and in the 39th-minute, Forsberg had the home fans' hearts in their mouths when his volley at the far post went inches wide of Unai Simon's goal.。
The second half kicked off without changes but with Azpilicueta giving the ball away on the edge of his area, with only Torres' rapid intervention forcing Alexander Isak to shoot well over the bar.。
Morata had the first shot between the posts for Spain in the 83rd minute, but his effort was straight at keeper Robin Olsen, who looked as if he had pulled a muscle in his side a couple of minutes earlier.。
Just two minutes later Morata assured Spain's place in the final with a close-range finish after Dani Olmo's 25-yard shot rebounded to him off the Swedish crossbar and his celebrations said how much the goal meant to Spain, and to him. Enditem。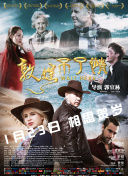 Japan to extend COVID******
The Japanese government on Thursday is set to announce that the current COVID-19 quasi-emergency measures in place will be extended beyond the Sunday deadline in roughly half of the 31 prefectures where enhanced antiviral measures are in place.
Japanese Prime Minister Fumio Kishida is expected to unveil the plan later Thursday in a press conference following discussions with the government's infectious diseases experts and ministers related to the fight against the virus.
The intensive quasi-emergency measures are expected to be extended in areas including Tokyo, Osaka, Hokkaido and Aichi, the government said, as hospital occupancy rates in these major prefectures remain high.
The government is thinking of extending the emergency measures through March 21, Japan's public broadcaster NHK reported.
Prefectures including Fukushima, Nagano, Hiroshima and Fukuoka, meanwhile, may have their emergency restrictions lifted, according to the government's plans, as the rate of infection and hospital occupancy rate in these regions have shown significant improvement, the government said.
A formal decision on the extension and lifting thereof is expected to be formalized on Friday after the government has sought further advice from its expert panel on infectious disease and relevant ministers, informed sources said.
While Japan is still grappling with relatively high rates of community transmissions of the highly-contagious Omicron variant of COVID-19, Kishida will also likely confirm Thursday the government's plan to relax its border control measures.
The Japanese leader may announce that the government is considering raising the cap on daily arrivals from 5,000 to 7,000 people.
On Tuesday, Japan's border controls were eased with the limit on new entrants to the country being raised to 5,000 per day from an initial 3,500.
In addition, those entering the country, both the Japanese and foreigners, are being subjected to far less stringent quarantine measures than previously and in some cases quarantine protocols are being exempted.
The daily cap of 5,000 new entrants announced earlier this week included foreign nationals who are not tourists being allowed to gain access to the country.
Japan's previous stringent border controls, aimed particularly at preventing the highly transmissible Omicron strain of the virus entering the country from overseas, had been strongly criticized by business and academic bodies both here and overseas, as students and business people have long been left in limbo as to when they can enter the county.
Emphasizing the discontent, Japan's entry ban on nonresident foreigners wanting to come to Japan, which came into effect from late November and lasted until the end of February and was purportedly based on antiviral measures, was blasted for being too strict and not based on epidemiological evidence.
Those coming to Japan are now asked to quarantine here for three days and are required to test negative for COVID-19 on their final day of quarantine.
Inbound travelers who have been triple-vaccinated and have departed from countries where the virus situation is under control, will be exempt from having to quarantine, the government has said.
网络文化经营许可证京网文【2020】5690-1104号
1.云南和贵州,谁才是中国避暑第一大省?
2.批准逮捕!又有上市公司前董事长出事
3.青海玉树州杂多县4分钟连发2次地震,最大震级5.9级
4.外交部:若搞针对中国的"经济版北约"将非常危险